Breakdown Towing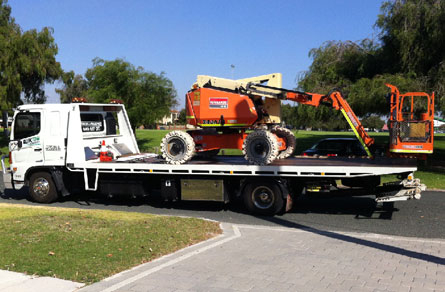 With over 10 years in the transport industry Quik Tow & Transport can assist with all of your machinery transport needs. Whether it's a bobcat, digger or another large machine, we can provide complete logistics throughout Perth, Western Australia and interstate.

With a modern tow truck and a selection of different size trailers we can handle everything from small to large, and oversized equipment, plus we are fully insured.

For one of Perth's most affordable machinery, equipment, and earthmoving transport options call the team at Quik Tow & Transport.
Call 0419 857 070 for a tow truck, Perth, or book a tow truck via email on: info@quiktow.com.au for more information.
Book a Tow Truck